Thermal Imaging
If you wish to contact us with any questions or ask about products not listed, please get in touch.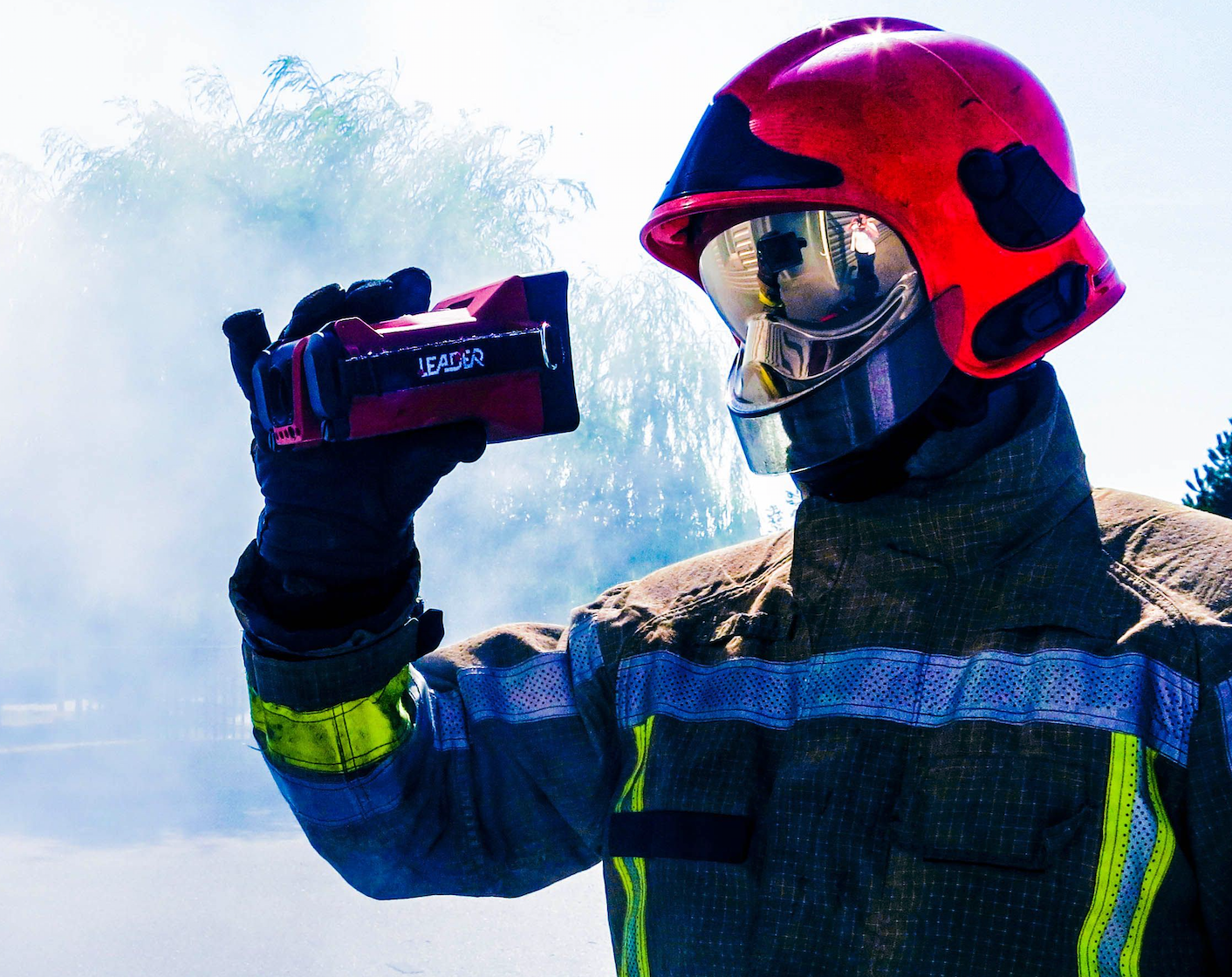 In a thick smoky environment, being able to see victims and restrictions of the fire is a firefighter priority.
With significant experience in firefighting equipment, LEADER decided to design and manufacture its own infrared portable thermal imaging camera to better respond to search and rescue and firefighting challenges.
Sensitive to infrared radiation, these thermographic cameras for firefighters have been designed with robust materials perfectly adapted to difficult rescuer working conditions: high temperatures, smoke, etc.
The ergonomics have been considered with and for firefighters, making sure the IR Camera is easy and safe to hold.
The buttons (x3 or x1) are easy to use, even when wearing fire gloves.
LEADER firefighting TIC's are very compact, with a 3.5" or 4" screen depending on the model. The TIC with the 4" screen offers optimal thermal imaging quality.
It helps identify the environment and perfectly distinguish nearby items surrounding the firefighter, whilst ensuring that rescue and firefighting operations are safe and responsive.