Fire Training Equipment
If you wish to contact us with any questions or ask about products not listed, please get in touch.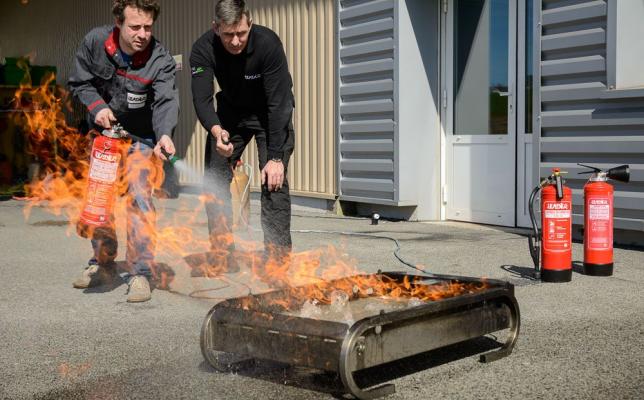 Specially designed for fire safety trainers, the LEADER range of fire training equipment can be used to organise particularly realistic and dynamic fire training.
Any company firefighting policy would be incomplete without training on what to do in the event of a fire, understanding and how to use extinguishers.
For over 20 years, LEADER has designed and manufactured fire training equipment which perfectly meets the training requirements of any company's fire safety officers, whilst respecting the environment, health and learner safety requirements.
LEADER was one of the forerunners in the design and manufacture of propane gas supplied fire extinguisher trainer. A fire trainer that allow to reduce the impact on the environment, whilst reproducing intense and realistic fires with flame height up to 3m.
To personalise training and familiarise learners with all fire situations, LEADER has designed training accessories compatible with all fire trainers. These accessories can simulate specific situations like a screen fire or aerosol explosion.
In order to supplement the fire training equipment range, LEADER also offers different types of refillable extinguishers for fire extinguisher training; (auxiliary pressure extinguisher, permanent pressure extinguisher, CO2 extinguisher). LEADER also supplies smoke generators able to create dense and realistic smoke for safe evacuation exercises and training.