eCab Control
Emergency One's latest eCab controls are an optional addition on all new E1 appliances.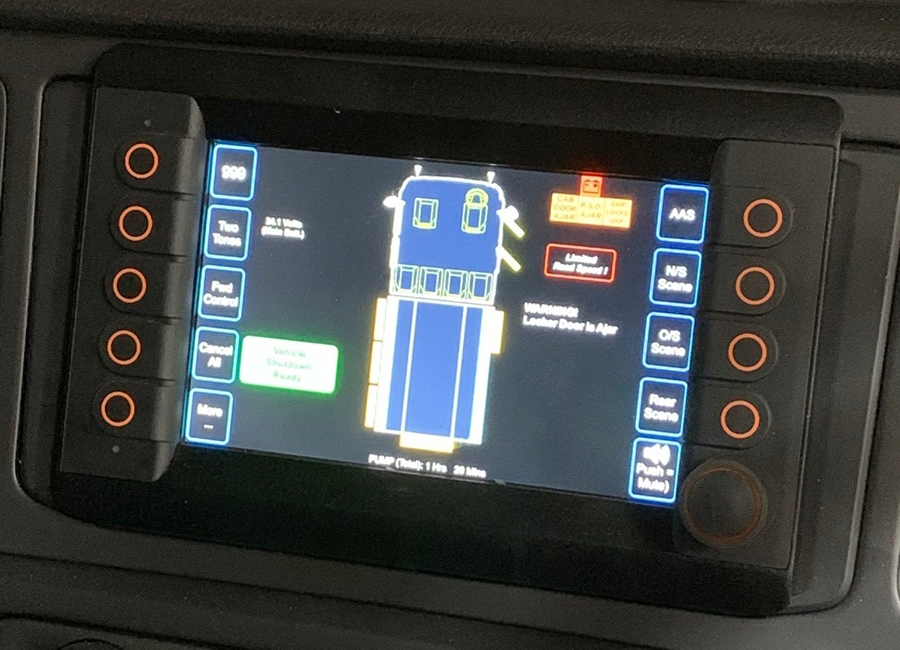 Click on the images above to view a showcase of products that have been designe by Emergency One
This system is our graphical user interface, or cab display screen. Fully customisable to the individual operation requirements of each Fire & Rescue Service. These are designed by our in-house software engineers. We are unique in that these can be tailored to your bespoke requirements. Each unit is set up to display and operate to suit your operational requirements.
Available in both 7" display. Some features are:
9 freely programmable backlit function keys. Each switch can be allocated various functions – Including all E-1 controlled systems
Graphical display of all safety related functions. Door Ajar / Seatbelts / Gantry Insecure / Outside Temp / Mast Raised / Pump Engaged
System is Tried-And-Tested throughout the U.K. Fire & Rescue Services
Replaces standard Emergency One eCab Status Monitor
Optional on all new Emergency One Appliances
System is Tried-And-Tested throughout the U.K. Fire & Rescue Services